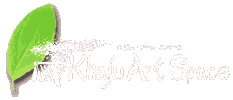 ---
 ■The Kamakura Print Collection
Site by Peter Miller who is a print artist living in Jomyoji,Kamakura. You can see his beautiful artwork as well as travel infomation about Kamakura. Or Print artist Peter Miller introduces you to his beautiful work. A longtime resident of Jomyoji, Kamakura - his site also includes travel information about the city.

 ■Agape Ceramic Studio
Tom Morris is a ceramic artist in Gokurakuji,Kamakura. He teaches Japanese traditional
pottery in English. You can purchase his work by e-mail.

 ■Karen Riley's site
Karen Rily's print technique called 'mono-type' seems to be quite suitable to express her depth of imagination. The rich colors and the restrained forms remind us of something musical

 ■Paperbirds
Joanne Kluba, an American artist and bookmaker living in Missouri, established her design studio "Paperbirds" in 2001. You can see beautiful pictures of her incredible work on the web site.

 ■LeVall Art Gallery
LeVall Gallery is in Novosibirsk,Siberia.Featured many artists not from Russia,but from Germany,Italy,U.S.A.,U.K.,Greece and Japan.The derector Andrey Martinov who visited Khaju in 2002 tries to make Tanaka Makiko and Elena Bertollo's collaborative exhibit at this Gallery in 2003.

 ■Paul Coleman 's site
Paul Coleman is the man who has been walking all over the world for more than 15 yeras to plant trees in damaged field by war or some kinds of disasters.

---
HOME

What's Khaju Art Space?  Art Gallery in Khaju  Information about Classes
Rental space  Events&Workshops  Message from Khaju

LINK

---
Message and suggestions are welcome!: E-MAIL:khaju@pastel.ocn.ne.jp